summer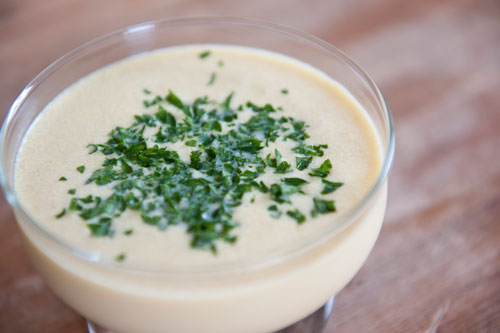 My latest article in the Japan Times is about the history of corn (maize) in Japan, and includes a recipe for chilled corn soup that's really easy to make.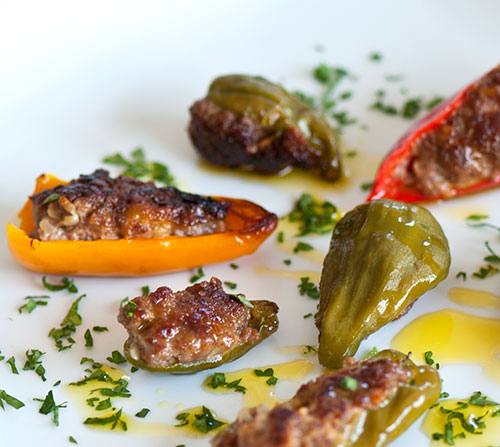 A mini-version of the usual stuffed peppers.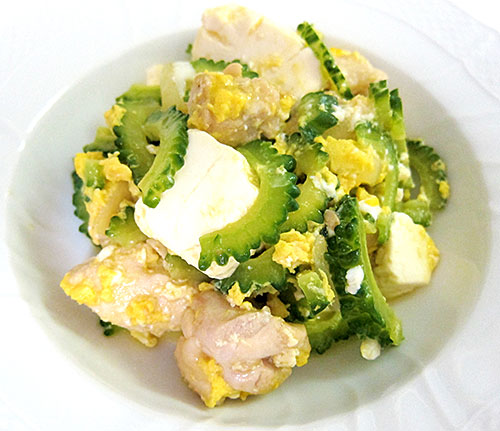 About bitter gourd or bitter melon, called nigauri in Japanese and goya or go-ya- in Okinawan. Plus, a recipe for the most homey of Okinawan dishes, goya chanpuru or champuru.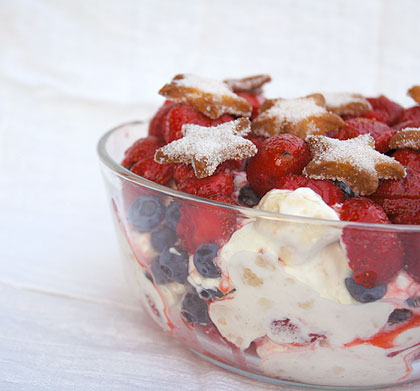 (From the archives. If you're planning a big Fourth of July party, consider this very colorful, cool dessert, which I made for a party several years ago. There are a lot of steps involved, but you can cut corners with storebought meringue and sugar cookies if you prefer. Originally published in July 2006 (!))
I love outdoor parties in the summer, especially when it means a barbeque. July the 4th barbeque parties are the best, and I miss them sorely when I am not in the U.S. This year though, we are going to have a July the 4th party on Sunday (since the 4th is not a holiday here), complete with grilled hamburgers, wurst, and chicken. Someone else is going to do all that grilling, so I am making the dessert.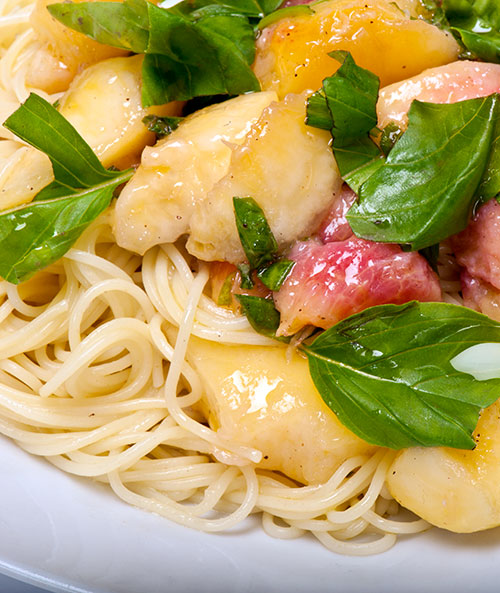 Juucy fragrant peaches work surprisingly well in this summertime appetizer pasta.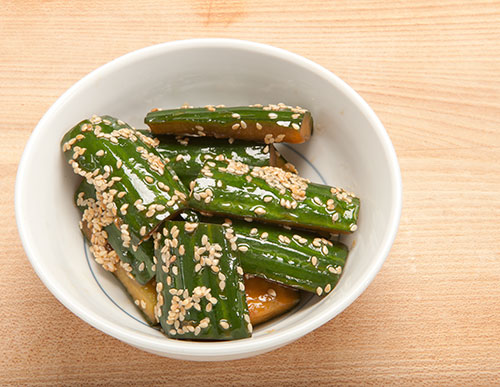 The weather has finally gotten warm around these parts after a very cold spring, and we're eating more summertime food now. This is one of our favorite salad-type dishes. The sesame dressing is very versatile, and you can use it for any manner of things, but here I've just used it with cucumber.
Tip: the longer you let it rest before serving, the saltier the cucumber will get, so if you want to serve it as a salad you'd want to combine the cucumber with the dressing just before serving. On the other hand, if you let it marinate in the refrigerator the cucumber becomes assertive enough to eat with plain rice as part of a Japanese meal.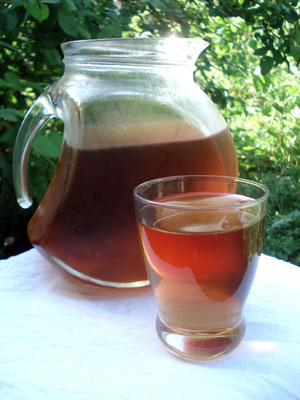 From the archives: We apparently had the coldest spring on record in this area. It's finally getting warm again, and today I started my first batch of mugicha this year. Here is a slightly updated article about mugicha, or toasted barley tea, my favorite non-alcoholic summer drink. This was originally published on May 10, 2007, and updated on June 10, 2008. I've added another update at the end.
When we were growing up, my mother frowned upon most sugary drinks for us kids. So things like sodas were generally not stocked in the house - an ice-filled cup of Coke was a great treat whenever we went out to eat. Things like Calpis, or when we lived in the U.S. Kool-Aid, were strictly rationed. The cool drink we always had in the refrigerator was mugicha, or barley tea. Even when we lived in White Plains, New York, there were always a couple of jugs of mugicha in the large American refrigerator.
Mugicha is traditionally made by briefly simmering roasted barley grains. It has a toasty taste, with slight bitter undertones, but much less so than tea made from tea leaves. To me, it's much more refreshing to drink than plain water.
My anti-sugar mother always made sugarless mugicha, but my younger self craved the sweetened mugicha that most of my friends' mothers seemed to make. I always begged my mother to make sweet mugicha, but she always refused. Some day, when I am the one making mugicha, I'll put all the sugar I want in it, I used to think. So, when I reached my teen years, and my mother was back working full time, I used to pour rivers of sugar into the mugicha. My little sisters loved it. I'm not sure if it made them more hyper than usual, though I have vague memories of my younger sister sitting on my head when she got bored.
Now that I am nominally an adult, I much prefer unsweetened mugicha. I'm growing more like my mother as I get older, a rather scary thought.
This month's Japan Times article is about umeboshi, the sour-salty pickled fruit (usually called a pickled plum, though it's actually more related to an apricot) that's practically a national symbol.
I've written quite a lot about umeboshi on these pages before of course, including how to make your own if you can get a hold of the fresh ume fruit, following my mother's instructions.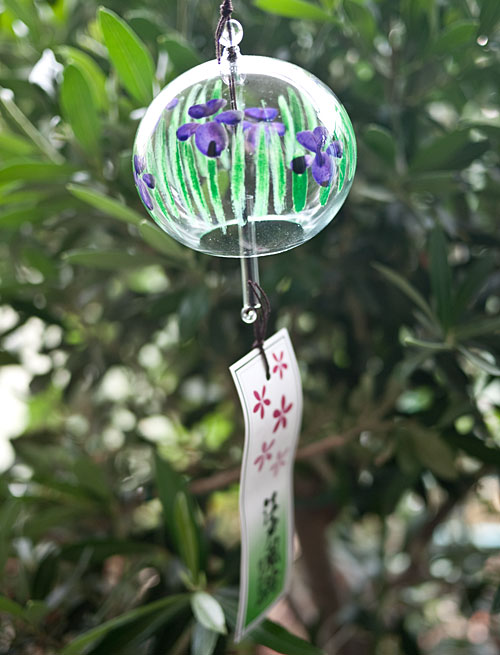 This month in the Japan Times, I talk about setsuden (cutting down on electricity consumption) and suzumi (keeping cool).