potatoes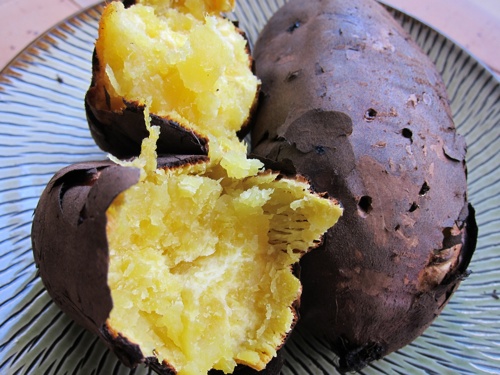 This month's Japan Times article is about sweet potatoes*, which are called satsumaimo in Japanese.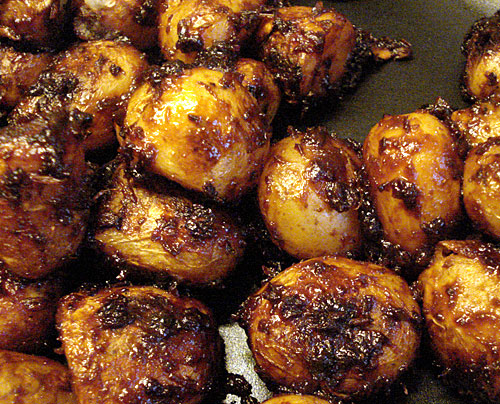 Here is another great way to enjoy new potatoes. It's almost as simple to make as new potatoes with soy sauce and butter, though it uses a few more ingredients. Boiled whole new potatoes are panfried in a little sesame oil, then coated in a sticky sweet-salty-spicy miso sauce. The strong flavors of the miso sauce really go well with the blandness of the potatoes.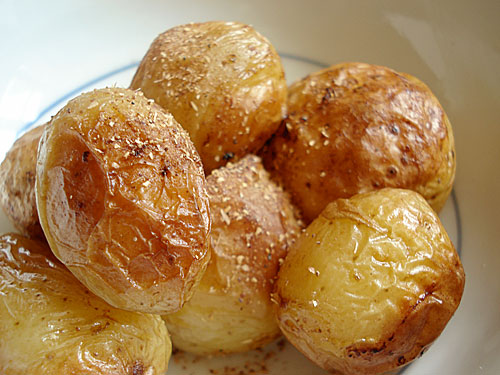 A very easy way to treat yourself to tiny new potatoes.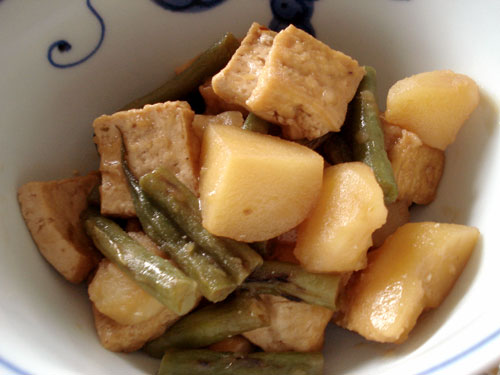 Nikujaga, stewed potatoes with meat, is a staple of Japanese home cooking. It's filling and comforting, and appears quite frequently for dinner at our house. Recently though I've been making this vegan version more frequently, which is just as tasty as the meaty version. Thick fried tofu (atsuage) is the protein replacement, but it's not just there for it's nutritional benefits - I love the texture in a lot of dishes.
The recipe, plus some ideas on how to reform Japanese non-vegan recipes to make them vegan, after the jump.
Next year, the United Nations wants us to celebrate the humble potato for an entire year. I'm not certain how the UN makes its decisions about such things (why not the Year of the Tomato or the Year of the Turnip?), but I have no objections against the humble potato, one of my favorite foods. Unless you are an avowed anti-carb person, how could you not love the potato?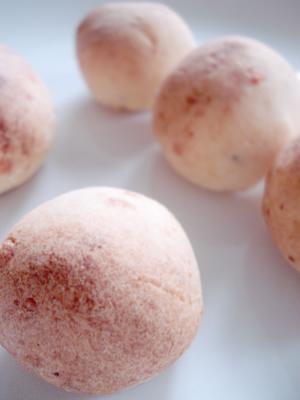 This may not be well known outside of the two respective countries, but there are pretty strong historical and cultural ties between Japan and Brazil. There was a wave of emigration from Japan to Brazil in the early part of the 20th century and later on around the '50s and '60s. And in the last 30 years, many Brazilians of Japanese descent (people of Japanese descent born in another country are called nikkei-jin) have in turn emigrated to Japan to fill labor shortages. Perhaps because of this, a few years ago one of the staples of the Brazilian diet, pao de queijo, little cheese breads, became very popular. While their popularity may have descended a bit from their peaks (Japan tends to be periodically swept up by big food or fashion trends, which after a time get dropped without warning when people move onto the next thing, but that's another story), they are still made by bakers throughout Japan.
I think that pao de queijo appeals so much to the Japanese palate because they are small, round and cute, and have a distinctive gooey-sticky-glutinous kind of texture inside. This texture is called mochi mochi, after mochi, the very gooey-glutinous rice cakes.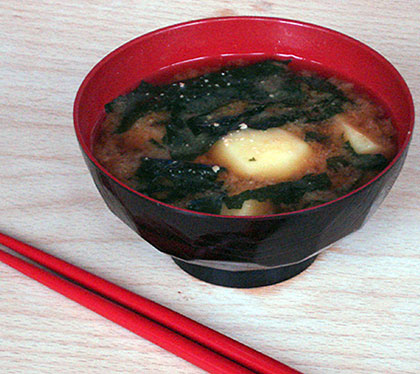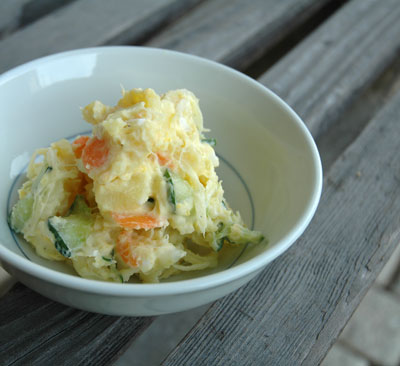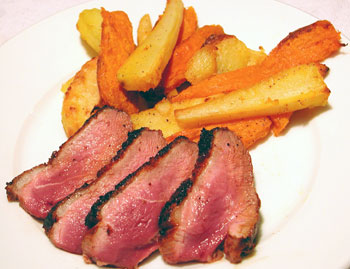 Well it's day 12, the last day of the third week of the preliminary rounds. The ingredients were: