imbb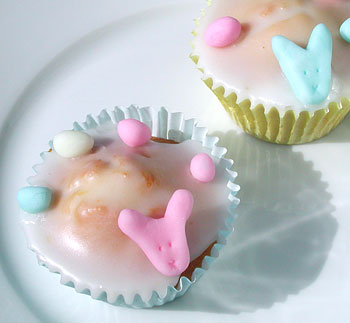 It seems that quite a few people have been trying out the kasutera/castella recipe recently, and running into problems. Castella is not an easy cake. So, since it's Easter, I thought I'd haul this out of the archives attic. These little 'rich tea cakes' are much easier to make, and while they have an entirely different texture they are really quite delicious. I hope you'll give them a try! The fondant is not too hard if you can get a hold of the glycerin, but alternatively you could use store bought Easter themed cake decorations. Originally published in March 2005, as part of the late lamented Is My Blog Burning food blog event.
Posted by Max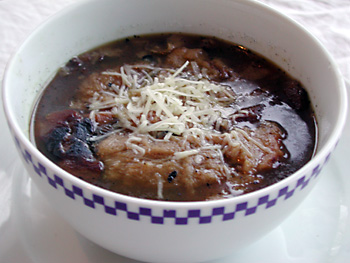 In the small household I grew up, there was always an issue with bread. Either it was gone because it was fresh and very good, or it was not that fresh anymore, and stayed until stale. To clear up this stale bread, my mother made a simple soup out of it. This simple recipe fits very well in Is My Blog Burning, edition 25, hosted by Derrick Schneider's An Obsession with Food.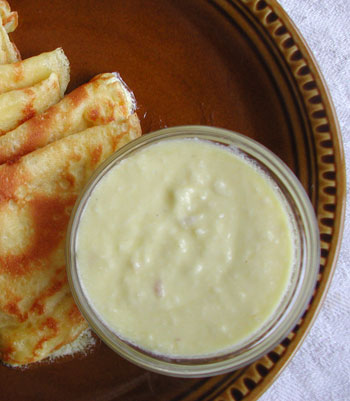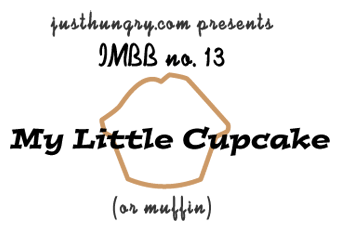 Update posted late Sunday, March 27th: I wasn't at my computer most of the weekend, and there were a few late or inadvertently omitted entries waiting in my mailbox. They've now all been posted I think, bringing the total to 89 entries. Wow.
A quick note: the entries for IMBB 13 are coming in in waves! So far there are well over 50 entries, and the deadline isn't past yet. I'll try to post them all as soon as possible. Oh..and write up my entry too. Stay tuned for a deluge of cupcakes and muffins!
Just a reminder that there is a week to go until the deadline for IMBB 13. Already a few entries are in, and I'm looking forward to seeing more. I'm not sure myself what I am going to do...I'm torn between one amazing, over-the-top, or a cupcake and a muffin. We'll see! Some experimenting to do this weekend.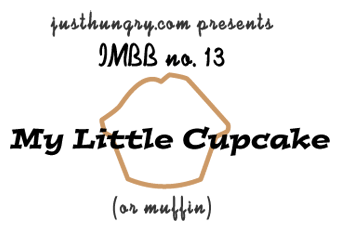 I was just really very hungry (the site you are reading right now) is proud to host the lucky 13th edition of Is My Blog Burning, the mother (father?) of blogging food events originated by Alberto of Il Forno. The theme for this month is: My Little Cupcake (or muffin).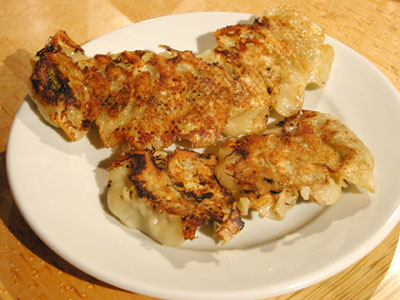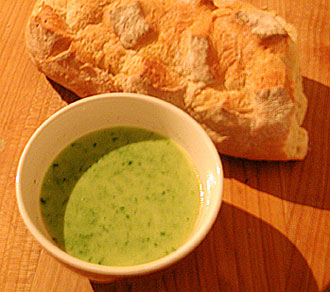 Here is my entry for the the soup blogging day proposed by Alberto of Il Forno.