shopping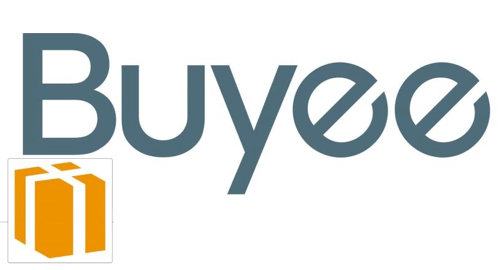 About Buyee, a new auction-bidding and buying service in Japan, plus an update on my ordering-stuff-from-Japan habits.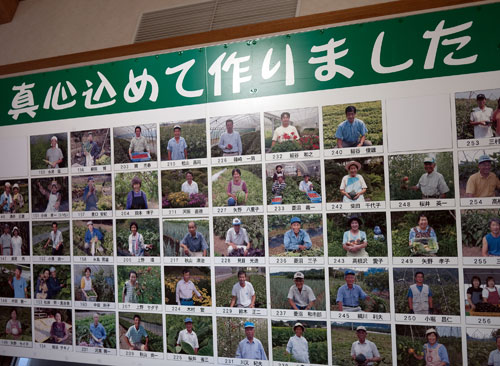 This month's Japan Times article by me is about organic and natural farmers and retailers in the Kanto region of Japan (that's the area that includes Tokyo), including the thorny subject of how they are dealing with radioactive substance contamination on their crops. Because of space constraints I had to leave a lot out of course (that's the nature of newspaper articles) so here are some supplemental things.
I've talked about the awesomeness of konbini, or Japanese convenience stores, before. Actually, almost everyone who has been to Japan raves about the awesomeness of konbini.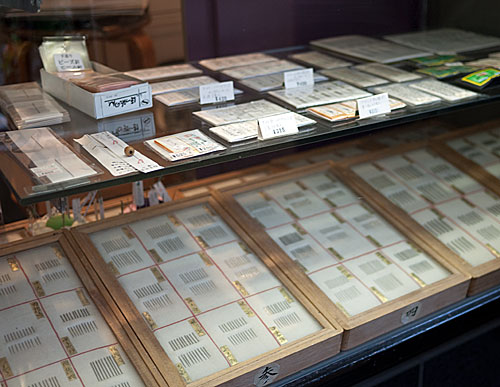 This edition of the Postcards from Kyoto has no food in it…but if you're a fan of handcrafts and sewing and the like, read on…
This is the third in my Postcards from Kyoto series.
The traditional center of life in a Japanese town is the sho-tengai (商店街), a street or collection of streets where all the local shops congregate. Often it is wholly or partially covered and made into a indoor shopping mall or arcade.
The most famous sho-tengai in Kyoto, and arguably in Japan, is Nishiki Ichiba (or Nishiki Shijo - the word for market, 市場, can be read either way) or Nishiki Market (錦市場), which proudly calls itself Kyoto's Kitchen. Although it's called a market, it is a sho-tengai really rather than a market in the European sense; it's a narrow, covered street lined with small stores.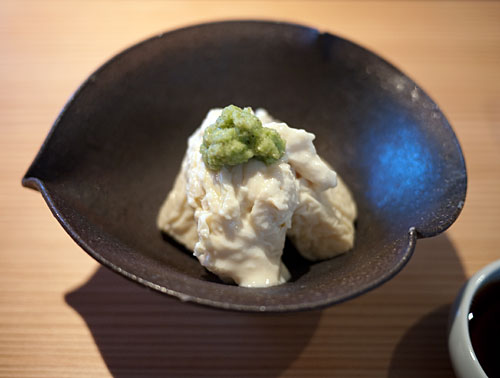 When you go to Kyoto, you must have at least one tofu meal. It's just the way it is. Fresh tofu in Japan is far better than it is anywhere else, and the tofu in Kyoto is generally held to be the best in the country. This is generally attributed to the skill, refined court and/or temple-influenced culture and the quality of the local water. Whatever the reason, to most Japanese people Kyoto means tofu, and vice versa. A visit to a fine Kyoto tofu restaurant is very likely to convert even the most die-hard carnivore into a tofu fan.
During my week in Kyoto, I was able to pursue one family business's vision of what tofu should be from beginning to end. Kamo Tofu Kinki, a company that's been in business since 1834, makes tofu and related products in two tiny workshops located in the Gion Kiya-cho area of Kyoto. Later on, I visited Sosoan, the tofu restaurant owned and operated by Kinki for a multi-course tofu feast.
Kyoto, the former imperial capital, is the top tourist destination in Japan for many good reasons. A lot has been written about this city already, and it's impossible to describe in a few sentences - so I'm not going to try to. Instead, I'll share some of my favorite destinations in a series of pictures and short descriptions — as postcards if you will. Here's my first postcard from Kyoto.
Kyoto is a city that hits the sweet spot for me in more ways than one. It is dripping with history, has fantastic shops, great art and craft galleries, and so many places to have a wonderful meal. It also has a lot of literal sweet spots. Perhaps because of its history as the seat of the imperial court, where ladies influenced much of the culture, there are many amami dokoro, or places to enjoy a bite of something sweet, both traditional and modern.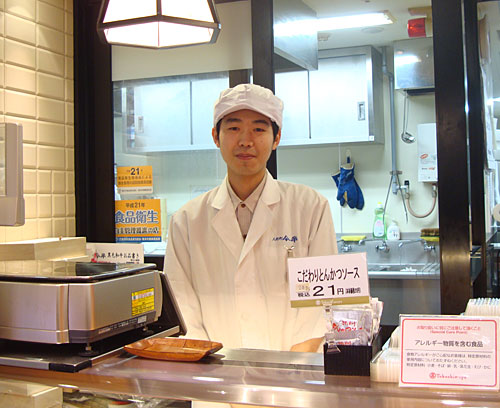 One must-do in Japan for anyone interested even remotely interested in food is a visit to a depachika(see footnotes), or department store basement food hall. One of the more impressive food halls that I have seen is in the Yokohama branch of the Takashimaya department store. I recently had a chance to tour of the Yokohama Takashimaya food halls.
Warning: Lots of mouth-watering pictures to follow!