lamb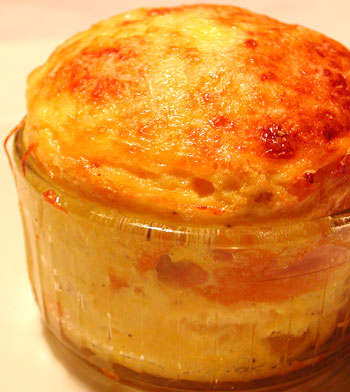 I almost gave up on continuing the Masterchef challenge when it was revealed that for the final week of preliminaries, they were going to make the candidates do two dishes within 50 minutes, instead of one dish in 40 minutes. The reason for this is that this week's candidates are also-rans from last season, who were invited back because they demonstrated potential.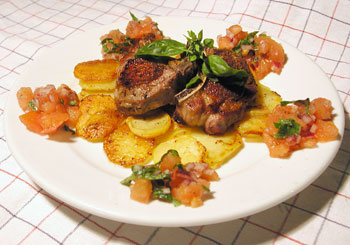 It's now the second week. The ingredients for this day (day 5 overall, and the first day of the 2nd preliminary round) were: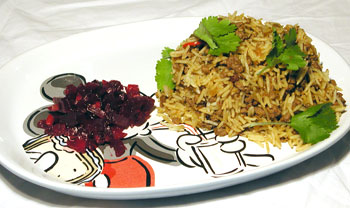 First off, I must apologize for this picture and the placement of the chutney on the plate. I didn't realize until all the food was consumed, thus making it too late for a re-shoot, that it looks like Mickey Mouse had a very unfortunate accident and got his brains shot out.