knife skills
More fish! In this lesson: How to suss out a good fish shop, how to gauge if a fish is very fresh, plus 'opening' up a whole fish.
Step-by-step instructions for making very thin shavings or doing the sasagaki cut on fibrous root vegetables like the burdock root or gobo.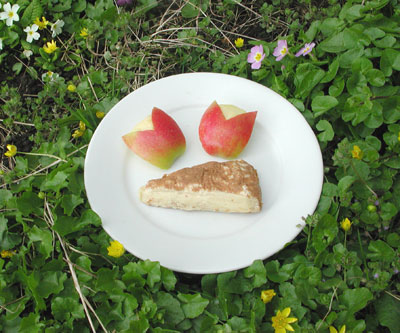 On Easter, we had a selection of cheeses, one of which was this very interesting Camembert soaked and aged for a while in Calvados. Since Calvados is an apple cider-based brandy, apples seemed to fit well. And, since it was Easter, the apple wedges were transformed into apple bunnies.