japanesecooking101
I'm still getting reactions to the recently completed Japanese Cooking 101 course (if you missed it, here's the complete list of lessons.) While the reactions have been overwhelming positive, I've gotten a couple of negative comments too.
One I wanted to address in particular is the accusation, if you will, that the lessons do not represent that way most people cook in Japan anymore.
Welcome to the last lesson in Japanese 101: The Fundamentals of Washoku. I hope you've enjoyed the course and learned a few things along the way.
In this last lesson we'll take a look back at what we've learned, and also see how to put it all together to great an authentic traditional Japanese meal at home.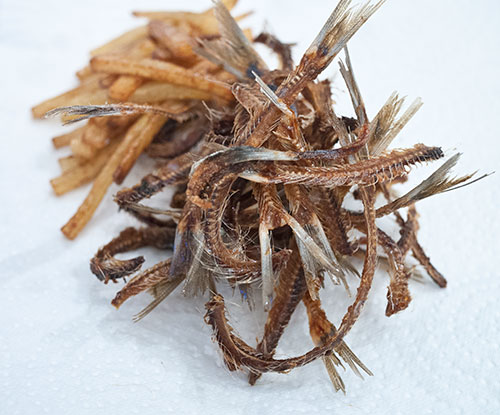 There's no need to throw away the bits of fish that you cut off when you filet them and so forth. Fish bones and heads can be kept for making soup. Or, if the bones are tender enough they can be made into delicious fish-bone crackers.
At the sushi restaurant in New York I worked at many years ago, the chefs used to serve these as extra treats to favored customers. One of those was a lovely little girl, who used to come regularly with her father. She just loved those fish bone crackers. So, one year the chefs made a big batch of them and gave her a takeout box full for her birthday. She was so happy I thought her eyes were going to pop out of her head.
I've paired these with shoestring potatoes, which taste surprisingly sweet next to the umami-rich fish bones. The type of potato is important - choose a nice firm waxy type, not a floury type like Idaho baking potatoes. Alternatively you can use sweet potatoes.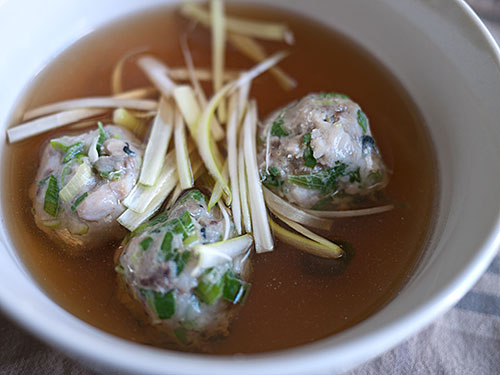 Now that you know how to gut, bone and clean sardines, one of the nicest ways to eat the sardines is to turn them into little fish balls which can be floated in a hot pot, pan-fried, and so on - or most classically, served in a clear soup. The ginger and onion takes away any kind of 'fishy' taste. You can even serve this in cold soup for a refreshing change. (Warning: Not many fish guts below but there is a lot of raw fish!)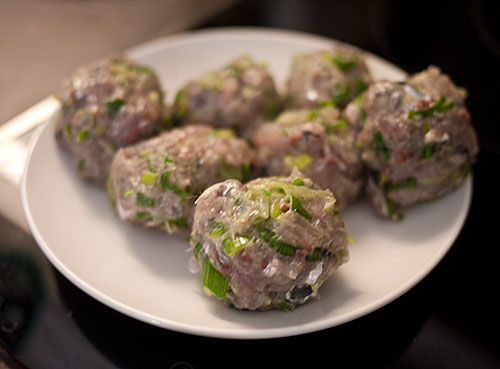 We are entering the home stretch here for both Lesson 5, Fish and the whole Japanese Cooking 101 course. In this lesson we are going to get very intimate with fish.
Warning to the squeamish: If you find up-close photos of raw fish the way nature made them, with guts and stuff, please do not click through.
I've put everything 'below the fold' here, so if you want to read the rest please click through to the full article on the site.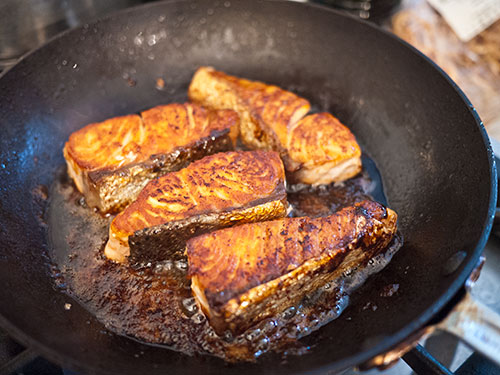 We are starting Lesson 5, Fish, with an easy bit of salmon cooking.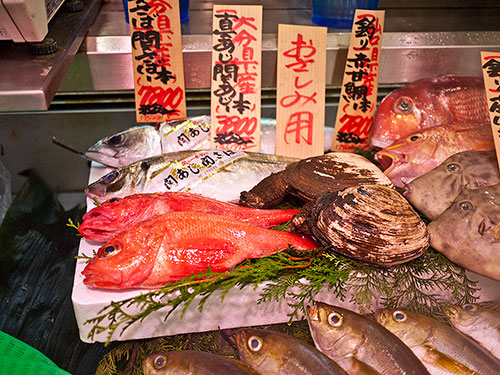 I've revised the plans for Lesson 5 of Japanese Cooking 101. We'll be tackling fish!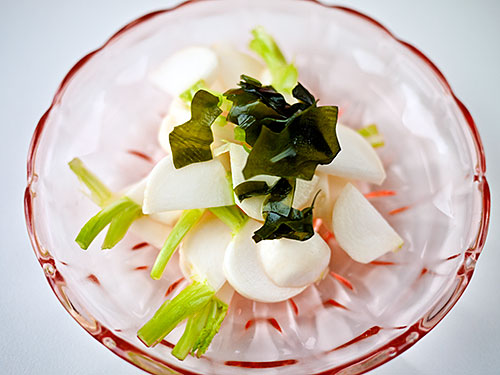 In Part 2 of the sunomono lesson we'll take a look at some way of prepping the vegetables.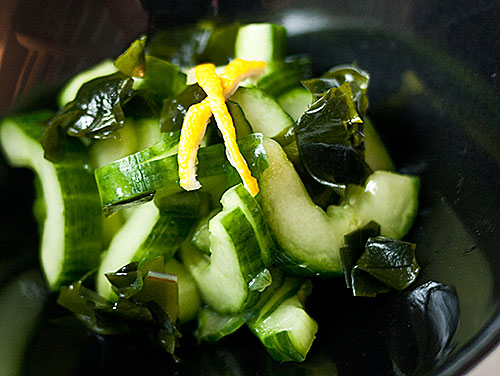 This is Lesson 4 of Japanese Cooking 101: The Fundamentals of Washoku. In this lesson we'll learn how to make the little refreshing side dishes called sunomono (酢の物), which often accompany a Japanese meal. Part 1 is about the various vinegary sauce combinations, called awase-zu.
Ingredient lists for Lesson 4 (addendum) and Lesson 5 of Japanese Cooking 101.