marmite
Long time readers of this blog may know that I have an obsessive interest in certain foods. Near the top of the list of these is Marmite, the viscous, salty, dark brown yeast spread from Britain. Heck, I even have a category for it. Here's my review of a fun book of Marmite facts.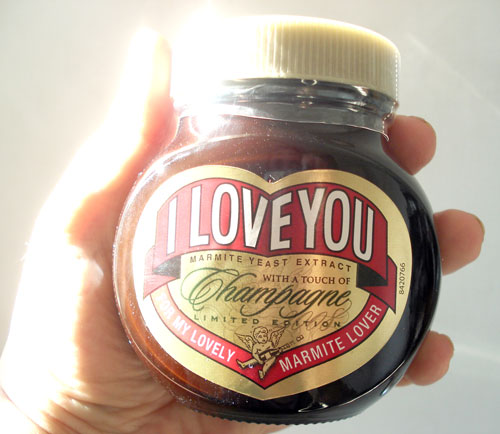 Look what came in the mail today!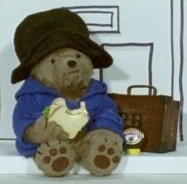 There's quite a lot of slightly matted plush fur flying in Britain this week over the new Marmite TV ad, which features the lovable Paddington Bear, devotee of marmelade sandwiches, tucking into a Marmite sandwich. It made so much of a furor that it even made the evening news on the BBC yesterday. Paddington Bear creator Michael Bond has been accused of selling out and for supplying the script for the commercial (he has denied both). There have been dozens of news stories and editorials devoted to it (my favorite headline is What Next, Rupert Bear in Burberry?).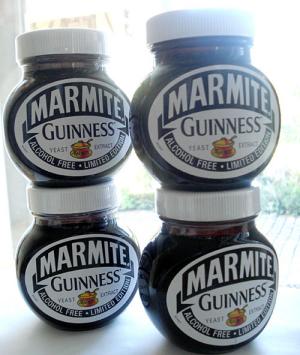 Back in February I reported on the new limited edition Guinness Marmite. Since then, the salty yeast spread connoisseur in me yearned to taste this mysterious combination. Parts of me panicked at the thought of it selling out before I had a chance at it.
Enter my friend Mimi to the rescue. She kindly procured not one, but four, yes 4, 250 gram jars of Guinness Marmite for me, which arrived in the mail today. My first reaction: "ZOMG, a kilo of Marmite!" (That's about 2.2 lb for the metrically challenged.)
Calming down, I proceeded to inspect it in detail.
I really had to look twice at the calendar to make sure I hadn't suddenly skipped ahead a few months to April 1st when I read this news story: