hawaii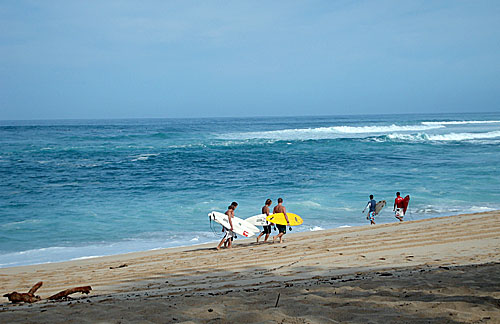 The joys of shrimp and shave ice on the North Shore of Oahu.
I am mostly a plan-ahead, cautious type of person. But once in a while I like to do something just on a whim. Usually these whims turn out to be wonderful. (Sometimes not.)
Anyway, a couple of days ago, near the end of a rather difficult business trip, with my wrist/hand/arm still feeling stiff and wonky and feeling rather sorry for myself, I logged onto my [insert frequent flier miles program name] account and saw that I had a whole bunch of miles nearly expiring. And I decided I needed to spend them. Now.