photography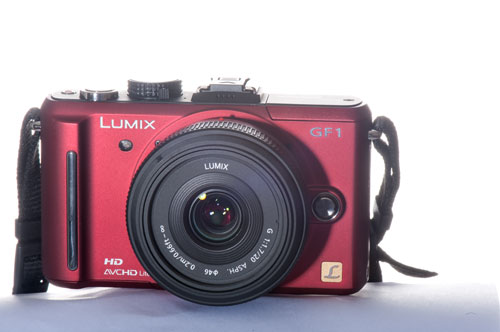 (Hi everyone. As Guruman posted, I was hospitalized for emergency surgery 2 weeks ago, and I'm still in hospital unfortunately. So there won't be any new recipes from me for the time being. However, I still have lots of topics from my Japan trip to talk about. Here's an article I was working on before I had to go to the doctor, and I was able to finish it up today finally. I'll try to be back to full throttle real soon!)
Back in March, I got a new camera in Tokyo; the Panasonic Lumix DMC-GF1
. I think this one just might be the ideal camera for many food bloggers who are looking to upgrade their point-and-shoots, or for a lighter alternative to a DSLR. Here's a review of the micro four-thirds format itself and this camera in particular. It's not a very technical review - there are plenty of those online elsewhere. Instead it's focused on the photography needs of a typical food blogger.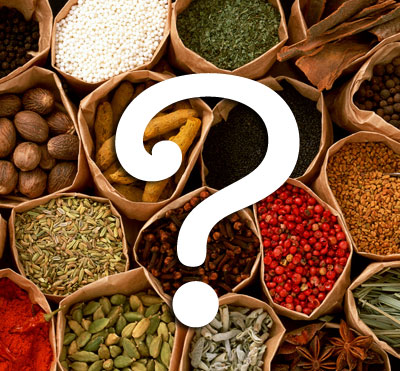 Because I have sooo much to do right now, I've started yet another small project.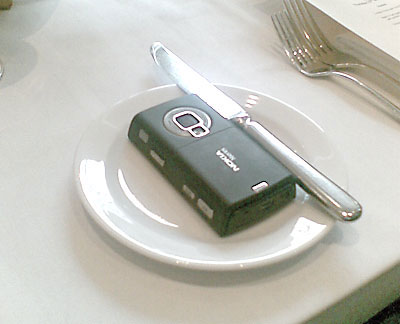 Because Maki went under the knife last week, an understudy (yours truly) was sent to London for an interesting event. Here's part one of my trip report.
In case you don't follow Just Bento, but read Just Hungry for the Japanese stuff, be sure to check out my onigiri magnum opus. In case you are wondering, yes I made all those onigiri and shot them over the weekend. It took 8 cups of rice! Some are stored in the freezer, but regrettably, many were consumed on the spot by the photographer and me.
Shooting white rice against a white background, especially on a cloudy day, is not easy. But the other weekend project we managed to finish finally really came in handy - the shoestring 'studio' box.
New York is now the gastronomic capital of the world, haute cuisine is too expensive and makes no profit, sniffing at El Bulli, and other fun from the always entertaining John Mariani.
The Observer Food Monthly, one of the best food-related publications available online, recently held a food photography competition. The results have been posted, and all the winning and runner-up photos are terrific. The winner of the "Food Glorious Food" category, a very humorous arrangement of some jelly babies, made me laugh out loud, but the one that struck me the most is the overall winner, a beautiful black and white photo by Ikuko Tsuchiya titled "The Widow in her kitchen".
This article is not about the technical aspects of food photography per se: I'm certainly not the best food photographer/blogger out there. It's more about how to take decent photos of food in restaurants and other public settings, in both social and technical respects from my experiences. It should be of interest if you are a food blogger, or just like to share pictures of interesting or pretty food you encounter. I used a lot of these ideas on my recent road trips.