Martha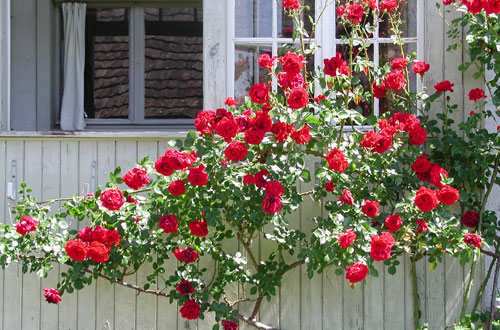 Martha was from another generation.
For most of her life, she took care of other people - first her own parents, then her mother in law, and her sister-in-law besides. She brought up her son, then her husband became ill. After his death, she took care of her oldest brother, who had been single and childless and had nowhere to go after retirement.
When he, too passed away, she said quietly, "I finally have some time for myself". That was only a scant decade ago, but hopefully she did enjoy those few, carefree years.
She had her only child quite late in life, who was her pride and joy. She relied on him a lot. I think she was more than surprised when he came home with a rather bossy Asian girl one day, but she never made me feel unwelcome in any way. We had a communication problem, which never really got resolved fully unfortunately, which is my fault.
Martha treated everything she owned with care. She ironed her kitchen towels, which were made of beautiful old linen that had been handed down to her by her mother in law. She gave me a few, and I promptly ruined a couple with incorrect washing. Wisely, she held on to the rest.
She only owned a few books. She read the newspaper from cover to cover every day. She had amaryllis bulbs that she had kept going for years, some of them decades old.
She could made vegetables grow in abundance seemingly effortlessly, and her front window was, is still, framed with an ancient climbing rose that is covered every summer with deep red blooms. When we used to have a garden nursery next door, she would take the rejected petunia and pansy plants with yellowing leaves, and bring them back to life, filling her window boxes with them and tucking extra plants in corners of the garden. Her peonies open their astonishingly large, beautiful pale pink and white blooms every spring, and the ancient grape vines she took care of yield masses of fruit in the fall. Even when bending became difficult she continued to weed and prune, moving slowly and deliberately.
I don't think she was fond of cooking for cooking's sake. She had to cook for others for so long, and for much of her life she had to be frugal. Even in later years, she stuck to her frugal ways. But she made the best buttery Zopf (braided bread, a Swiss tradition) I have ever had, every Sunday, until she was no longer able to. She used raw yeast, none of this new dry yeast for her. She would beat the bread repeatedly on her old kitchen table to form the long, stretchy strands that are characteristic of Zopf. When the beautiful braided bread came out of the oven, brown and shiny, she would beam with pride like a little girl.
In fair weather she would sit in this chair, sometimes for hours, in quiet contemplation. I wonder if she will come back sometimes to sit there again.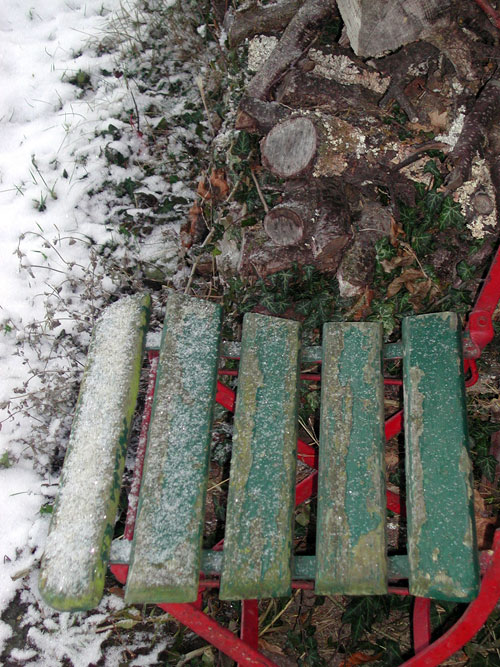 Submitted by
maki
on 2007-12-30 18:18.
Filed under:
essays