Going to New York for...sushi!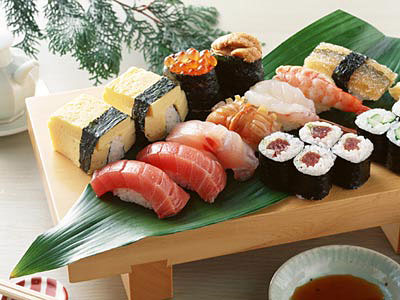 I found out this week that I will have to go to New York in a week for about 10 days for work reasons. As much as I love New York I am sort of dreading the hot weather. But on the brighter side of course, New York is nirvana for a foodie and I plan to enjoy that side of the city as much as time and budget allow.
I was idly thinking of what restaurants to try while I'm there. Sam recently went to New York and her descriptions sounded yummy. Balthazar? Babbo? WD50? Which ones can I afford to try? (You know that planning these things is half the fun.)
But then I slapped myself. What's the food I miss the most here? It's sushi.
I've yet to find sushi that's anything more than simply okay here in Switzerland. As a whole, New York sushi is much, much better. (Yes I know, Tokyo is better, but we don't have any clients there.) So, given a limited food budget, I'm going to spend most of it on sushi. Sushi. Sushi! (I may leave a bit for a visit to Craft though. Oh yes, and there have to be several lobster roll sessions. Land-bound Switzerland is not big on seafood.)
I'm going to one of my favorite old haunts, Tomoe Sushi for sure (to put it in geeky terms, it has a great price-performance ratio), but I'm open to suggestions for other places. I was not impressed by Sushi Yasuda (rated as best sushi by Zagat's), by the way, and I am a sushi purist...no funky nouveau sushi for me. And gasp, horror, Nobu is sort of "eh" for me. Is the new Morimoto restaurant worth a try?
Submitted by
maki
on 2006-06-30 10:38.
Filed under:
food travel
japanese
restaurants
sushi
new york