Menu For Hope VI: Just Hungry Offers a Taste of Japan Plus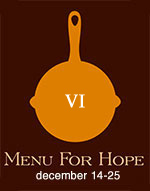 Menu for Hope is an annual fundraising campaign in which food bloggers and their friends around the world participate, that takes place around this time of year. It was originated and is still hosted by Pim of Chez Pim, and this year's host for the Europe region is David Lebovitz (you can check out the complete list of Menu For Hope offerings from European bloggers here). Just Hungry has contributed a raffle item for Menu For Hope for the past 3 years, and I'm happy to do so again this year.
Once again, this year's Menu For Hope will raise funds for the United Nations World Food Programme, an organization that is close to my heart (as you can see from the link on every single page of this site). You can read more about Menu For Hope itself on Chez Pim's Menu For Hope VI page.
Just Hungry offers a box of Japanese goodies
Bid Item Number: EU-25 (note that down!)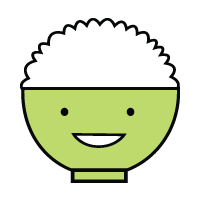 Early next year, I'll be spending several months in Japan. So you get to take full advantage of this! If you bid on item no. EU-25, you will have a chance to win a box of Japanese delicacies personally selected by me, with a monetary value of at least US $100. You can tell me what you want -- whether you want a lot of wacky Japanese candy, or you want to try out some top notch konbu for your dashi. Or you could just leave it up to me.
In other words, if you come to Just Hungry for the Japanese recipes, this is your chance to get a box full of the best Japanese edibles!
Plus: The winner will also get a signed copy of my upcoming book, The Just Bento Cookbook, when it comes out in mid-2010, hot off the presses! Read more about the book here.
A few caveats and so on
The package will be sent to you by the beginning of April 2010. The book will be sent separately, when it's published.
Nothing perishable can be sent - no raw fish, pickles, miso, namagashi, and so on.
I'll pay the shipping costs of course, but any customs charges must be paid by the recipient.
If the package is very heavy (e.g. has a whole bag of rice or something) it may be shipped via sea mail. If it's normally light, it will be shipped by air.
The package can be shipped worldwide, but if your country has any specific restrictions it is up to you to tell me in advance. I cannot be responsible if anything gets confiscated by customs or stolen by neighbors!
How to bid
Please note the bid item number for this package: EU-25. (You can of course bid on other items offered - check the list on the Menu For Hope main page. If you're interested in an equally great box of bento box and bento accessories, consider the offering from Just Bento (item no. EU-26)!)
Go to the Firstgiving Menu For Hope page. (Update: If for some reason you are having trouble with the Firstgiving site, there is also a Menu For Hope donation form.)
Please specify which bid item you'd like in the 'Personal Message' section in the donation form when confirming your donation. You must write in how many tickets per bid item. Please use the bid item code!
Each $10 you donate will give you one raffle ticket toward a bid item of your choice. For example, a donation of $50 can be 2 tickets for EU-25 and 3 tickets for EU-26, or 1 ticket each for EU-04, EU-10, and so on.
If your company matches your charity donation, please check the box and fill in the information so that the corporate match can be claimed.
Please check the box to allow us to see your email address so that you can be contacted if you win. Your email address will not be shared with anyone.
Note that the bidding takes place between December 14th and December 25th. The winner will be announced on Chez Pim on January 18th. I'll also announce the winner here on this site, at which time he or she should contact me.
So, there you go! Donate to a great cause, for a chance to win a box of great goodies, plus a book to help you use some of it! How can you go wrong?
Submitted by
maki
on 2009-12-14 13:15.
Filed under:
site news
menuforhope