Menu For Hope V: It's on!
[Update:] Menu For Hope has been extended to December 31st!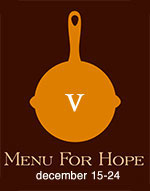 Menu For Hope is an annual fundraising event, now in its 5th year, contributed to by food bloggers around the world. Last year, nearly US $100,000.00 was raised for the United Nations World Food Programme, to benefit the school lunch programme in Lesotho, Africa.
Menu For Hope's creator and head organizer is Pim of Chez Pim, and this year's regional Europe host is Sara of Ms. Adventures In Italy.
I'm happy to announce that Just Hungry is once again offering raffle prizes for Menu For Hope V. This year, we have two!
Raffle Code EU01: A Japanese food package worth 50 GBP from JapanCentre.com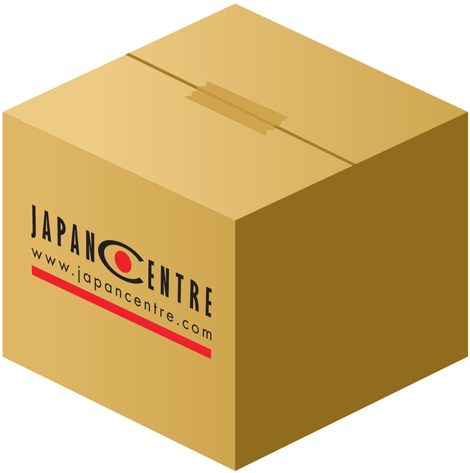 Anyone who lives in the UK and is interested in Japanese food knows about Japan Centre, the great family-run Japanese food store (not to mention travel agency, bookstore, restaurant, recruitment centre...it's a mini-Japanese conglomerate!) located in the hub of the action at Piccadilly Circus. They also have a terrific mailorder service. I've been a loyal customer myself for some time now. This prize is a 50 GBP (that's British Pounds) value package of Japanese food products from Japan Centre online catalogue. I'll select a good mix in consultation with Japan Centre, taking the winner's wishes into account of course.
This prize can be sent to any country in Europe where Japan Centre delivers. Please check the list on this page to see if your country is eligible.
A big thanks to Simon Tokumine of Japan Centre for donating this great prize!
Raffle Code EU02: The Return Of The Big Box Of Swiss Chocolate
If you aren't in Europe, there is no need to go away disappointed. This prize was very popular last year, and it's back! The lucky winner will get 52 bars of Swiss chocolate. Yes that's right, that's one for every week of the year. The stack you see in the photo is just a representation, not the actual bars, because of course they will be procured just before shipping for maximum freshness. And, the winner's tastes will be taken into account of course. No two bars will be the same! Yes, in Switzerland this is more than possible! (No, I'm not talking about candy bars, these are real chocolate bars.)
This prize can be delivered anywhere in the world. However, please check your country's requirements regarding receiving gifts of food from overseas to avoid disappointment.
How to Bid for a Prize
Note down one of the prize codes above, either EU01 or EU02. Check out the great prize offered on Just Bento too. Or choose another prize from the list at Chez Pim, or the regional European list at Ms. Adventures In Italy.
Go to the donation site at First Giving and make a donation.
Each $10 you donate will give you one raffle ticket toward a prize of your choice. You must specify which prize you'd like in the 'Personal Message' section in the donation form when confirming your donation. You must write-in how many tickets per prize, and please use the prize code. For example, a donation of $50 can be 2 tickets for EU01 and 3 tickets for EU02. Please write 2xEU01, 3xEU02 and so on.
If your company matches your charity donation, please check the box and fill in the information so we could claim the corporate match.
Please allow us to see your email address so that we could contact you in case you win. Your email address will not be shared with anyone.
The last day for donations has been extended to December 31.
I know that this is a tough holiday season for a lot of us, but just keep in mind that there are many people, especially children, around the world that are in far worse situations than most of us are. For as little as $10, you not only would be donating to a great cause, but you could win something great, for yourself or a loved one!
Good luck and thank you to everyone who enters!
Submitted by
maki
on 2008-12-15 11:53.
Filed under:
food events
menuforhope