Yes, the pot did survive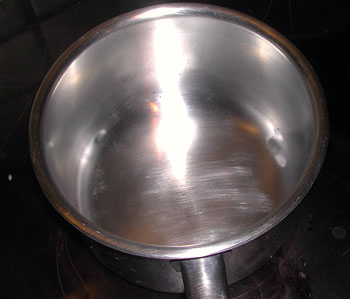 Yes my friends - Swiss stainless steel triumphs over food disaster! Here is a picture of the pot that got a little bit singed a few days ago.
It had to be soaked for about 4 days, and scrubbed a few times to get all the black bits off, but it's as good as new now and back in regular rotation.
Submitted by
maki
on 2006-02-05 06:49.
Filed under:
equipment
offbeat
disasters