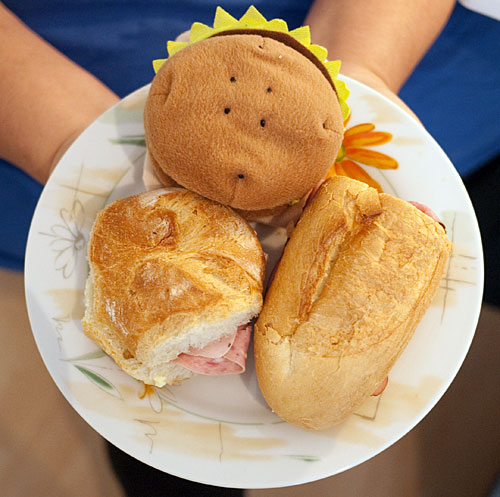 It's been another rather hectic week around here. So I'd like to loosen up a bit by closing the week out with a fun giveaway, just for the heck of it. I'm giving away a $25 gift certificate from our friends over at J-list/JBox [1], where you can find all kinds of cool, cute, and wacky stuff from Japan. Everyone is eligible to win this, wherever you may live, though you may want to check on their site that they'll ship to your country if you're not sure.
To enter, take a look at the photos below and solve the puzzle…
Mmm, a nice plate of sandwich buns. But wait, one looks a bit funny…?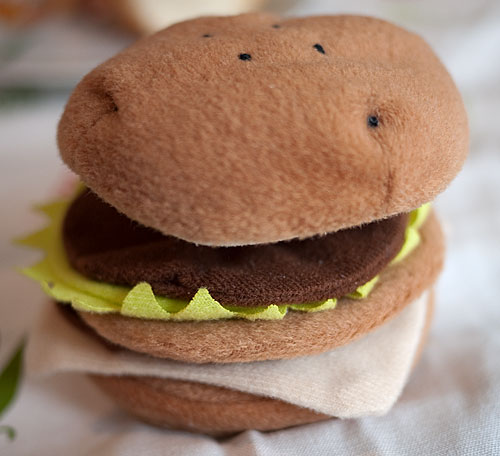 A plushie hamburger? What?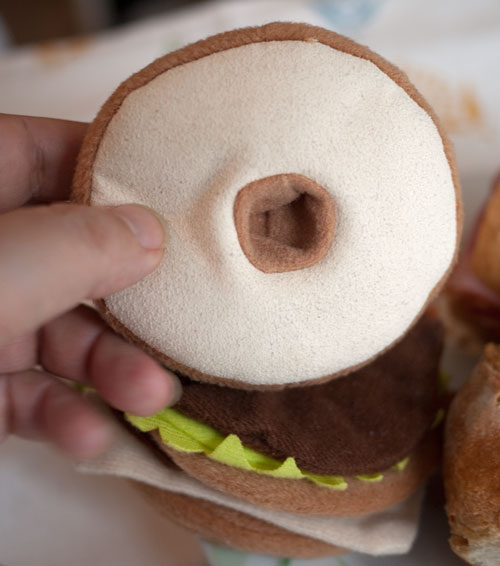 Underneath the top part of the "bun".
Guess what this plushie hamburger is for and write in your answer in the comments. One of the correct answerers will be drawn at random to win the gift certificate.
This contest is open until 23:59:59 (just before midnight) of Monday, February 21st. Good luck! ^_^
Update: The contest is now closed. The winner is Anali - congratulations Anali!. And by the way, yes it is a screen cleaner. The bottom side of the top bun has a chamois-like cloth for major cleaning, and the burger, lettuce, etc. are made of dusting material. I don't know if J-List carries this by the way - I got this one in Japan - but I'm sure they sell similar stuff! Kudos to all you people who, um, guessed. ^_^;