travel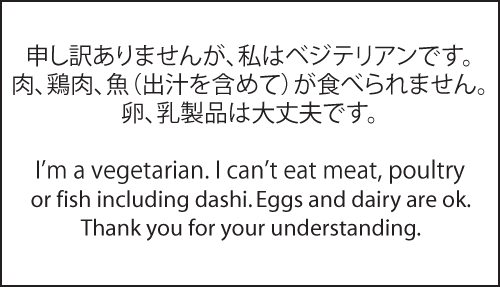 A selection of print and cut cards to communicate your dietary requirements and restrictions in Japanese. I've edited it to add some more information about food product labeling. continue reading...
A collection of handy things for eating out in Japan.
I finally made it to Taimeiken, an old time yoshoku restaurant in Nihonbashi, to indulge in the original Tampopo Omuraisu (rice omelette). Yes, that Tampopo. continue reading...